The best motorcycle touring in South Africa
Bespoke Guided motorcycle tours in SA
explore the
destinations we provide
Adventure Gear Included in tour price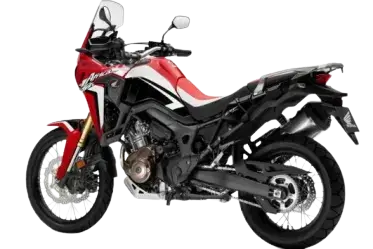 Motorcycles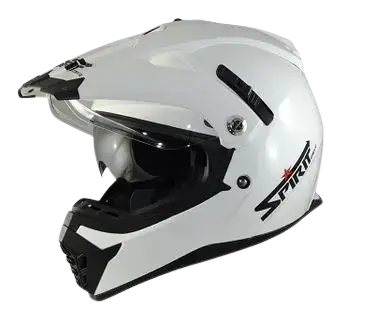 Helmets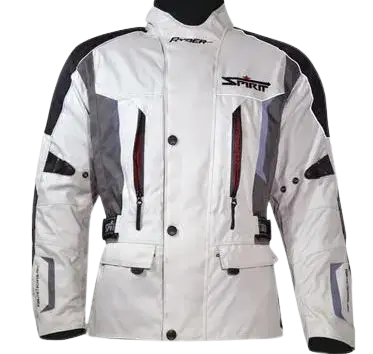 Jackets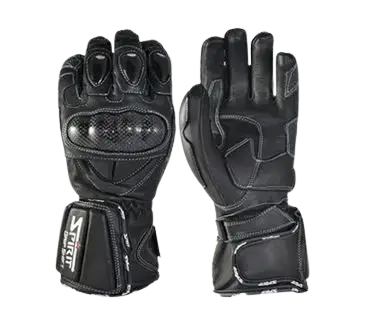 Gloves
What Makes ATA Different?
see what people are saying about our service
This 5 day tour was immensely enjoyed by myself and my riding companion also astride his Honda Africa Twin. We were delighted to undertake such a tour on the recently launched and long awaited Honda AT. The bikes in the tour group were all virtually brand new and in spotless condition and all performed faultlessly throughout the 5 days. The route chosen was very diverse and stimulating from an adventure rider`s perspective and the daily distances were comfortable with just the right number of photo stops along the way. Accommodation and meals exceeded expectations with high levels of service. All in all a very slick operation and very good value!
Having had limited time at my disposal in Cape Town i opted for the three day tour option and can report that all my expectations were exceeded by far. The route selection on all three days was visually stunning and well planned to allow ample photo taking opportunities. The lunch stops and overnight accommodation were excellent and in general i can highly recommend this tour package to anyone.
Adventure of a lifetime Recently myself and two friends travelled to Capetown, South Africa for a week long motorbike safari. We had chosen Gavin Dahms of Africa Twin Adventures to go with. Our choice could not have been better and we had a trip of a lifetime. Everything about the package Gavin offers is superb from the quality of the bikes and equipment to the attention to every detail of route planning and outstanding quality of accommodation. All the above greatly exceeded our expectations but it was the easy reassurance, driving tips and local knowledge plus great company in the evenings that both Gavin and support driver Rinn provided that made it such a memorable trip. We all would recommend it very highly. Bryan
Unforgettable It was an easy going trip with friends. We felt like a group of friends more than guiders and clients. Even more, places that we visited were fantastic
Tailor made African adventure. It doesn't get much better than riding Africa Twins in Africa! All the bikes were well prepared (and on new tyres), ready to go with a bag on the rear rack to put a few things for the day and camera, all the other luggage was in the support vehicle. Our trip took us from Cape Town up into Uis in Namibia and back again, 10 days of well planned routes, beautiful scenery (Canyons, desert, dunes and rolling hills and plenty of wildlife too!), great hotels and locations, with a rest day at the idyllic Ai Aiba. The hotels were all fantastic, all carefully selected for their quality, it is so difficult to pick a favourite but its between Moon Mountain Lodge or Canyon Lodge. The whole trip was fantastically organized (I even received a PDF booklet detailing the each day, the route, the distance and hotel) and planned based upon our riding ability, where we wanted to go and how far we wanted to ride each day. Real adventure is becoming harder to find, I cannot recommend Gavin enough to help you find that adventure, with great attention to detail, no corners cut and all needs met, I look forward to my next trip. Just remember to check your passport before you travel 😉
10 day trip in western cape region I went on a 10-day trip with Gavin. Our route took us through the Cedebergs, the Karoo Desert, through the Knysna Forrest and back down the coast towards Cape Town. On our way we explored the most beautiful landscapes, mountain passes and gravel roads that you can find in the Cape Region. Gavin knows his way around and knows exactly where to find the most beautiful roads far away from civilisation and other road users. You determine the level of difficulty yourself. From difficult off-road routes or driving in deep desert sand to well-maintained gravel roads and tarred roads, everything is possible. Gavin, as an experienced guide, adapts the route to your wishes and your driving skills. He is very careful never to choose routes that are too long, so I always felt comfortable. After an exciting day of driving, you can relax in the best hotels and guesthouses South Africa has to offer. Again, Gavin has always hit the mark with his choice of accommodation. Not only the facilities are absolutely top-notch, but also the service and the food. The unique thing about Africa Twin Adventures is that you are booking a real adventure trip where you can experience adventure, push yourself to the limit and have real luxury at the same time. And the best thing about it is that you don't have to worry about anything. Gavin provides everything your heart desires with his complete package! You don't have to worry about a thing and you can concentrate on what really matters, riding your motorbike! In this respect, I can only say that it was an absolutely unforgettable experience that holds a very special place in my memory. If I'm ever in South Africa again, a trip with ATA is definitely a must! Cheers Konni
Unforgettable 5 day Cederberg off road adventure If you're after a truly unforgettable experience riding through stunning scenery and in great company this is a must do trip. I convinced my wife to join me on this tour as part of our 2 week holiday to Cape Town and surrounding areas. Having never been pillion off road before, at the outset she was more than a little apprehensive, but by the end of the first day she was literally blown away by the whole experience. Gavin rode at speeds suitable for us and on the occasion that the route became more challenging (or she, or I fancied a change of pace) she hopped in the back up truck and kept Renn company. Well organised, with superb accommodation, food and drink, I recommend anyone who likes getting off the beaten track (from new to off-road, to experienced) to include an Africa Twin tour as part of their itinerary. Gavin even gave us some great tips on where to stay for the rest of our holiday. We are already planning the next one. Thanks again Gavin (And Renn).
Fantastic African Ride with Africa Twin Adventures Gavin organized a 3 week circular route through four Southern African countries (S. Africa, Namibia, Botswana & Zambia) for 9 of us. We had a little bit of everything one could have expected in that part of the world. Spectacular scenery ranging from moonscape Namibian desert to mountains in South Africa to San people villages and wildlife preserves. Not to mention the bucket list sights on the Zambezi River including Victoria Falls as well as excursions around and over the Okavango delta. The 7 Africa Twins performed perfectly on the 4,300 mile journey. Immaculate preparation was evident. The group had mostly off road enthusiasts and I had the least off road experience amongst our riders. But we all made it through some interesting and sometimes challenging sand roads and river beds. Lodging was the best you could expect in this part of the world and made for many memorable nights including a few braais (barbecues) along the way. Extra fuel was brought and utilized due to the remote country we explored. Gavin was cool under pressure and kept our group on track and well organized. Gavin will tailor your African adventure to suit your interests and abilities and I highly recommend his company. In fact, I returned home to the US and promptly ordered an Africa Twin as we were to a man impressed with the reliability and capabilities of this machine.
JimandJanAsutralia
2019-05-16
Africa Twin Adventure Through late April and early May my mate Andrew and I from Australia, along with an American friend, joined Gavin from Africa Twin Adventures with a few of his South African friends on AT bikes plus another couple of guys with a support vehicle on a fantastic adventure. The route, north through the Western Cape into Namibia/Zambia/Botswana/Namibia and back to Cape Town was meticulously planned. Having done similar trips, but self-planned, in Australia with friends, I realise how much ground work and planning goes into making a troublefree trip for 9 guys. Accommodation: we stayed in a great variety of well appointed and mostly self contained cabins with good meals and importantly, plenty of drinks! Every day Gavin said maybe don't expect the same standard, but each nights accommodation was different and enjoyable and of high standard. We did the major tourist attractions on the Zambezi at Victoria Falls and the Okavango Delta in Botswana but with Gavin's local knowledge we travelled off the main roads and every day had new experiences, meeting the San Bushmen and visiting local villages. Quite a privilege. Not to mention the up-close meetings with elephants/giraffe/zebra/warthog etc. The Africa Twins were very well presented with new tyres all round and performed well the whole trip. These are a great all round bike ..comfortable and predictable on all surfaces. A pleasure to ride. Our 20 days on the bikes was over too soon, which is the hallmark of a good trip.
Excellent trip through the Cedebergs When it comes to motorcycling in South Africa, most people immediately say "BMW GS". But if you're really into motorcycling and want to explore the country, the only answer is "Honda Africa Twin". I was on a one-day trip with Gavin and it was fantastic. I saw as much as possible of the more remote adventure riding areas and mountain passes like the wine producing area of Paarl, Bainskloof Pass with 205 corners over 28km, the beautiful Mitchel's pass and then head up Gydo Pass. The views from the top of this pass over the Ceres valley were fantastic. Then we turned off onto the gravel of the Cederberg with twisty gravel roads and mountain passes for 150 km with amazing views. Honestly it was the biker's paradise. Gavin and I met the day before and discussed all the details. I always felt in good hands and we could ride together perfectly. Gavin has planned enough time for photos and breaks. The bike was in a great condition and maintained by Gavin himself. I can recommend everyone to do a tour with Africa Twin Adventures, no matter if for one day or for a tour of several days. I will definitely return and book a tour. Greetings Konstantin
Africa Twin Adventures custom tour I recently had a chance to spend some time in South Africa and came across Africa Twin Adventures. Gavin put together a custom trip that blended perfectly with my business trip. I have wanted to tour the western cape since throwing a leg over a bike and it was worth the wait! The Honda Africa Twin provided for my riding pleasure was in pristine condition with new tires ready for adventure. Gavin did an excellent job of balancing the sites I wanted to see with a daily mileage that made the trip relaxing. After the first day I felt like I was riding with my old friends Gavin and Ren. Two days on the coast and then we headed inland to the Karoo with plenty of dirt to put a smile on my face. The stunning scenery, excellent accommodations, mingling with the locals and a top notch motor bike made this a trip difficult to best. I would recommend Africa Twin Adventures for anyone from new riders to hard core adventure riders. Gavin can put a package together for you that you will not forget.
Honda Africa Twin tour near Cape Town I did rent the Honda Africa Twin for a day from Africa Twin Adventures. I know the area as I lived there some years back, so I simply rented the motorbike and went on a solo tour to Betty's Bay and Franschhoek, great views and surroundings. Excellent service by Africa Twin Adventures with motorbike delivered to my hotel in Camps Bay with helmet and motorbike jacket. The Honda Africa Twin was in top shape and with low mileage. Obviously, familiarize yourself with local traffic conditions, if you are new to the area and riding by yourself.
Copy to clipboard
With another fantastic 5 days private tour planned of the Cederberg and Karoo, I picked up Allan at his hotel and we headed to Honda
Read More »