According to the guide at the Lodge the alternate off road section of 90km we had chosen had been driven in a sedan car by a friend of his. When we however got to the start of the road and it was a jeep track, I immediately had my doubts.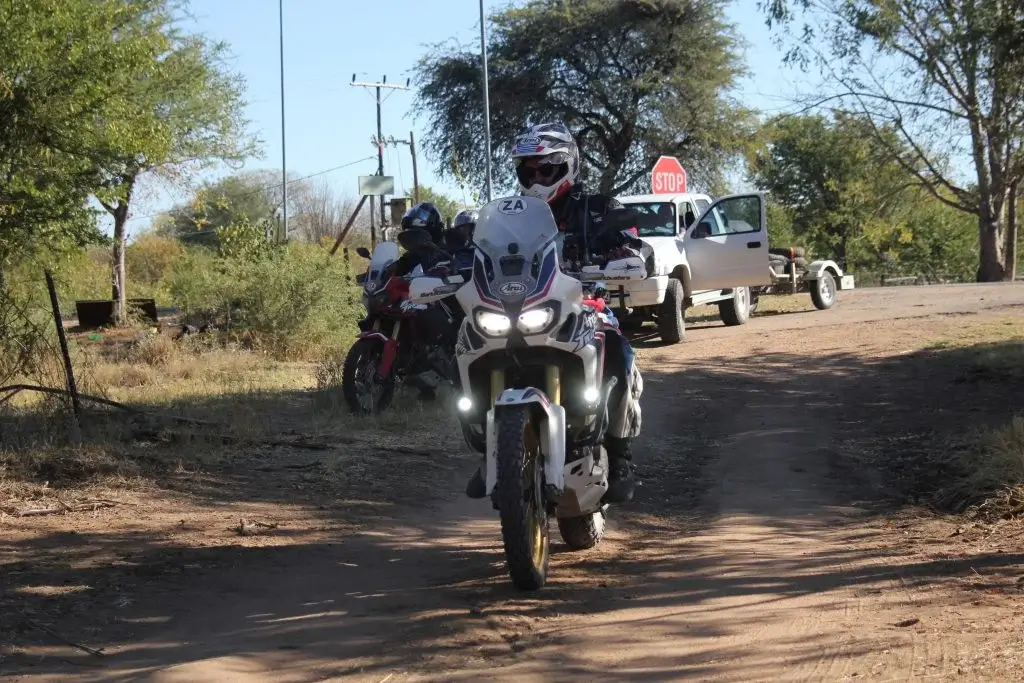 There is always something special and exciting about riding an unknown trail, and this one did not disappoint. After 25km of twisting jeep track we arrived at a deep sandy river bed, which would have been very difficult to cross, but noticed a hole had been cut in the fence a few meters back. After a slight detour and a much easier crossing, we were back on track. A few kilometres further we stopped to regroup, and one of the group realised he had a flat front tyre.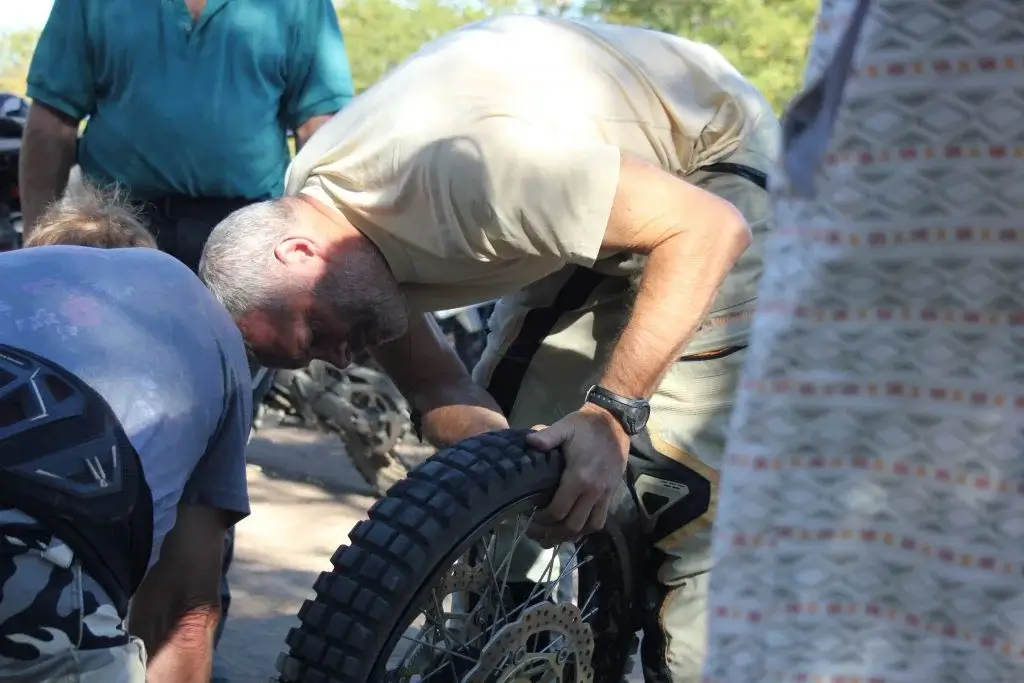 Half an hour later we were on our way again, with some fantastic riding, including some really sandy stretches which tested a few of the less experienced riders.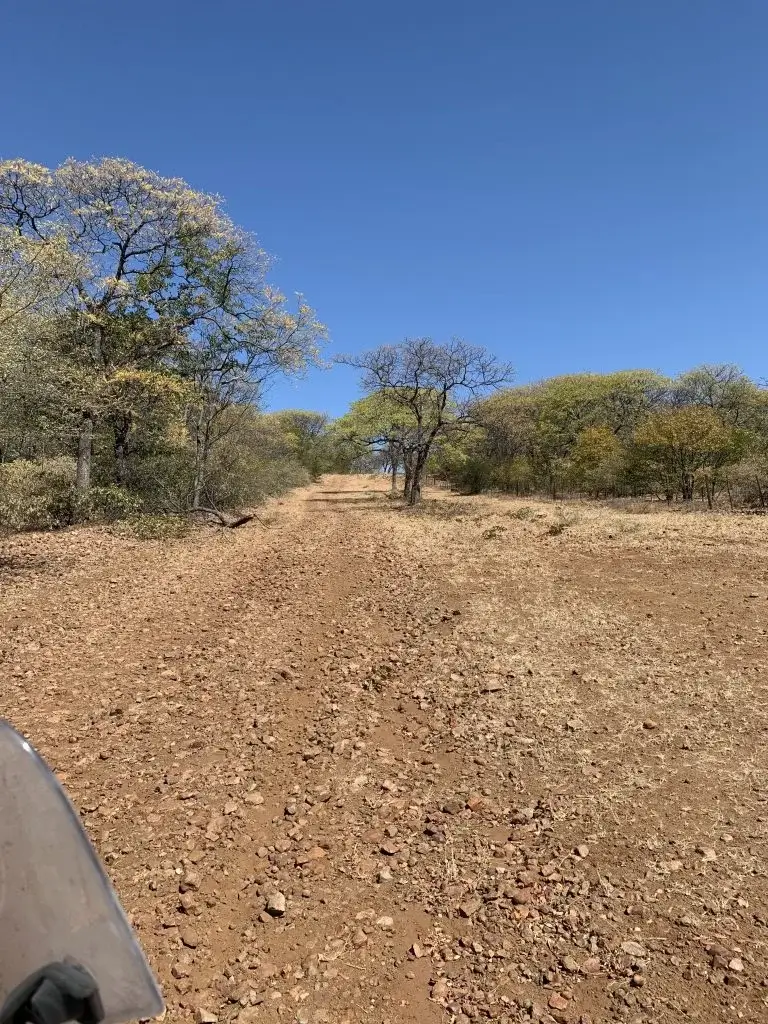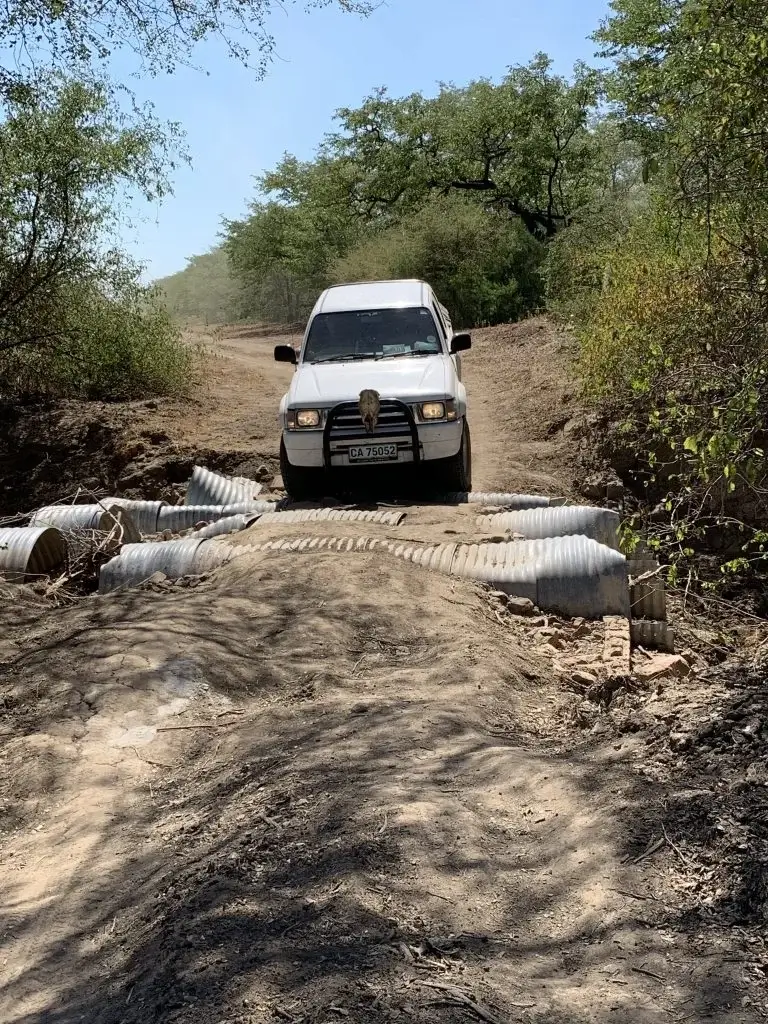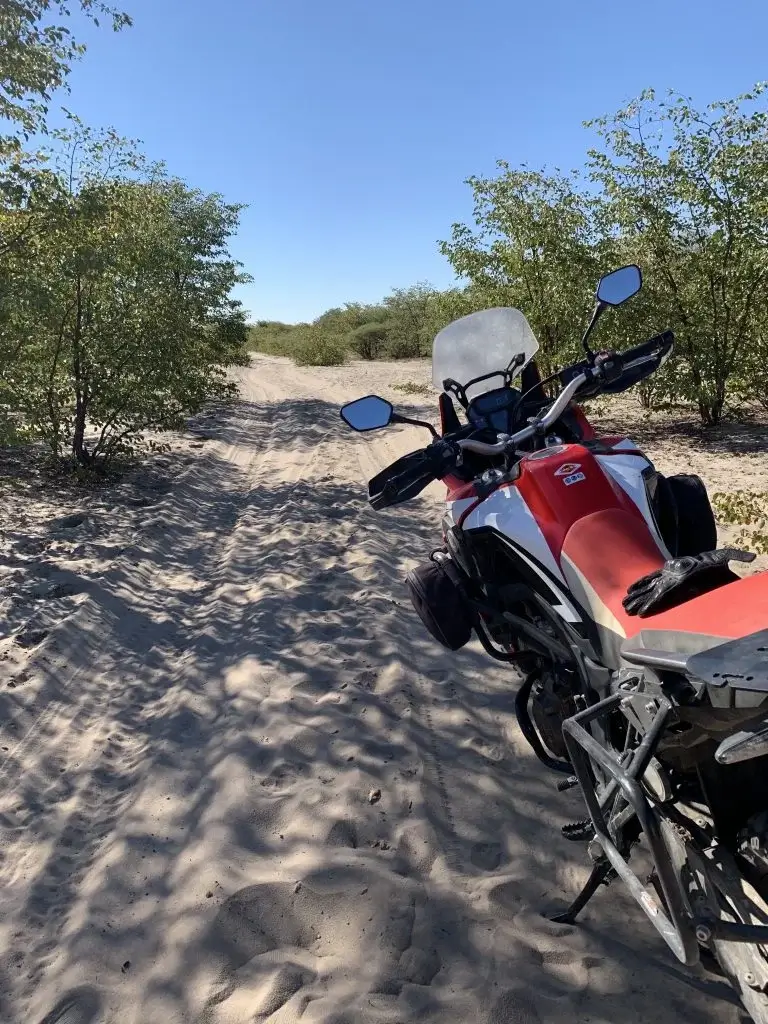 The terrain was always changing and difficult to predict, but we all got through unscathed, and hit the tarred road towards the salt pan. The intention was to try and make it to the pans, but time was always going to be against us. After hitting some really sandy jeep track we had to call it a day, as getting in and out in daylight would not have been possible.
While we were a little disappointed not to have made it to the pans, we had a fantastic days riding, and with a big group with varying skills levels it's always better to err on the side of caution. A great barbeque by the back-up crew and a few beers at our lodgings, and we were all happy adventurers.