It's great having friends with contacts, and one of our group managed to organise a flight over the Delta for us in a caravan plane.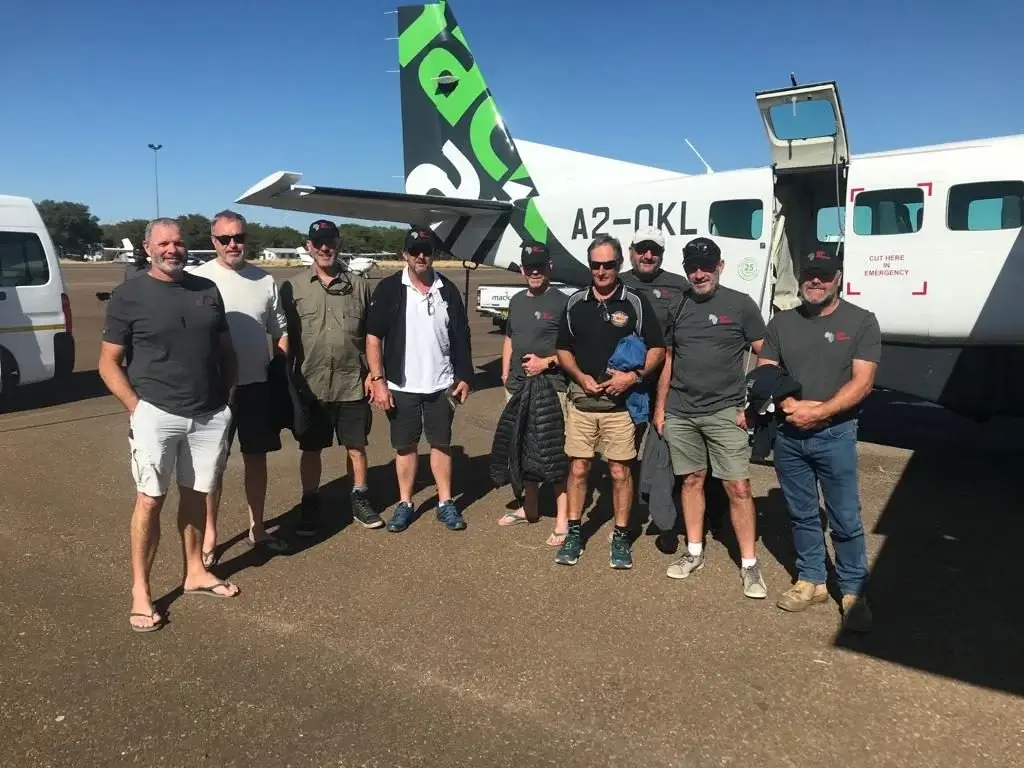 Seeing the plains of the delta and the wild animals from above, gives you a much better perspective of the vastness of the area, and was a fantastic treat.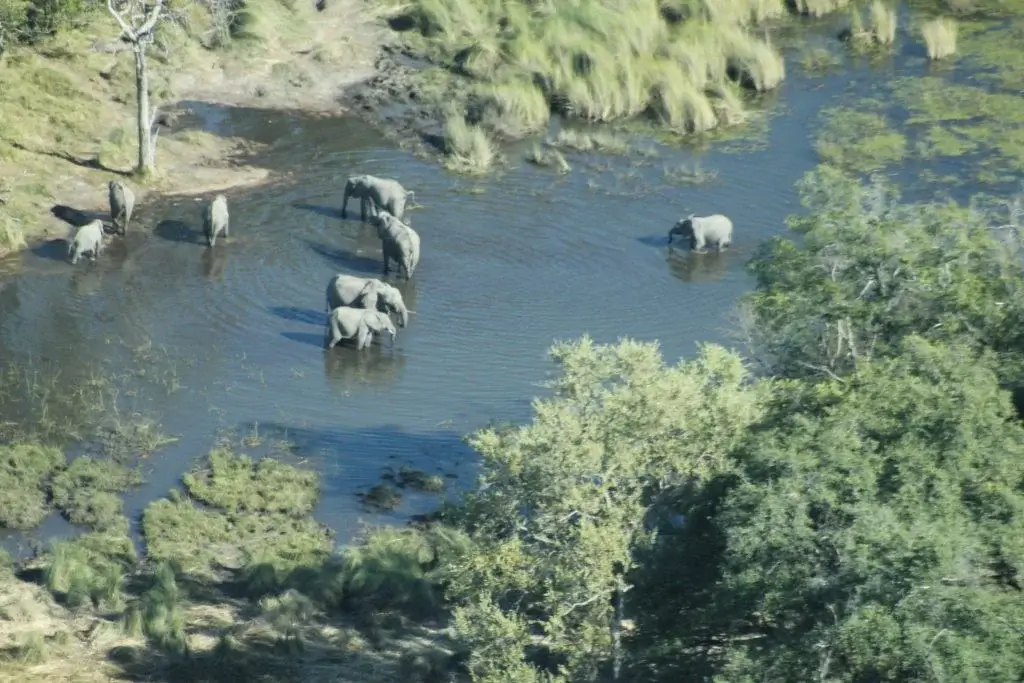 After our flight it was back on the bikes as we still had 276km to cover, but fortunately most of it tarred roads in good condition. Our overnight stop was at Dqae Qare San lodge, a Bushman reserve run by the local san people. The 7km sandy entrance road was a lot of fun, with even the inexperienced riders now feeling comfortable with the bike moving around on the sand.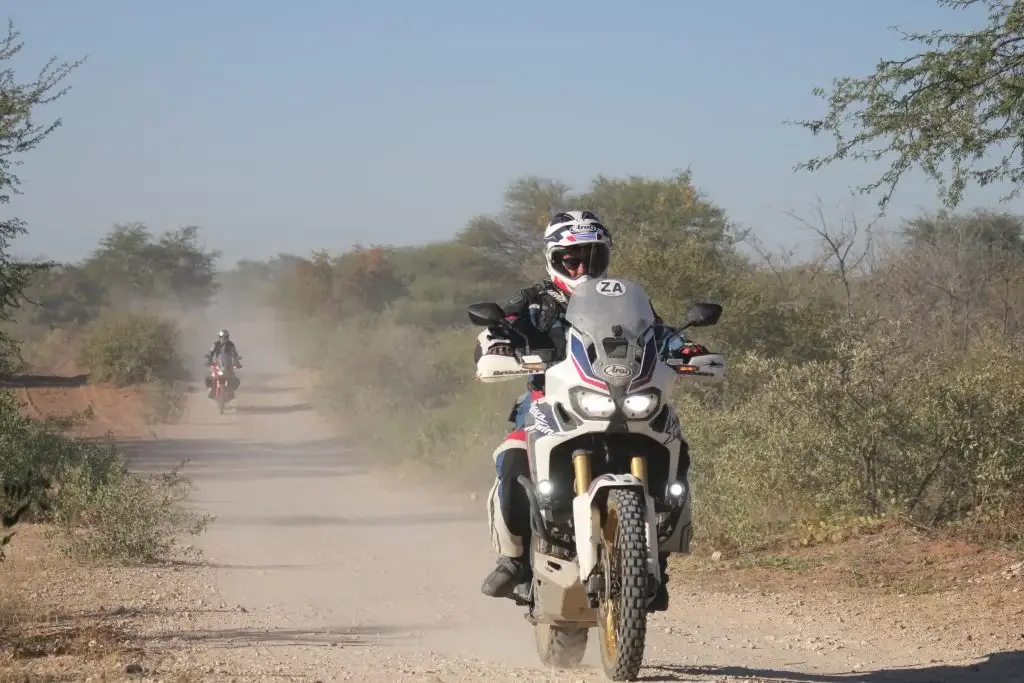 A swim in the pool followed by dinner and watching the game coming to drink from a watering hole as the sun set completed the day nicely.