Exactly a year ago I was asked to put together a custom 19 day motorcycle adventure tour including South Africa, Botswana, Zambia and Namibia. While putting together custom tours is usually quite easy, getting suitable accommodation and information on road conditions in some African countries can be challenging. As the word spread about our intended motorcycle adventure, the numbers also grew, and eventually we settled on 7 riders (four South Africans, two Aussies and one American) and a support team of two in a vehicle. A group any bigger than this would have made it difficult to cover the daily distances.
With the initial brief of what the group was looking for, I spent many hours researching and planning routes, as well as trying to co-ordinate accommodation. Meetings were held to discuss our options, and then deposits were paid and I was given the go-ahead to confirm bookings. Our motorcycle adventure was finally coming together!
This was far from the end of all the admin however, with foreign payments going missing and confirmations not being received. Tour books were printed, clothing branded and routes loaded onto GPS units for two of the bikes as well as the back-up vehicle.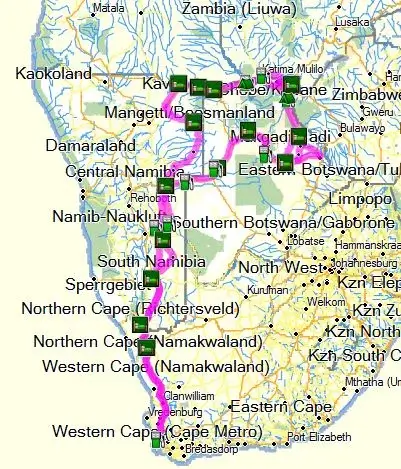 Attention then shifted to getting all the motorcycles ready for the trip. The total distance of 6800km meant some bikes would have reached their service intervals during the trip, so they were serviced before we left, and all the other bikes were given a once over as well. The last three years of running the Africa Twins as tour bikes without any mechanical issues at all, has given me a lot of confidence in their durability, something essential for a trip like this. With no spares of any sort being available after leaving Namibia, the last thing you want is a mechanical issue. Then came the usual dilemma of trying to decide which tyres to fit to all the bikes. Long tarred sections, very sandy sections as well as possible mud meant it would always be a compromise, but in the end most of the bikes were fitted with TKC80 front and Mitas EO7+ rear.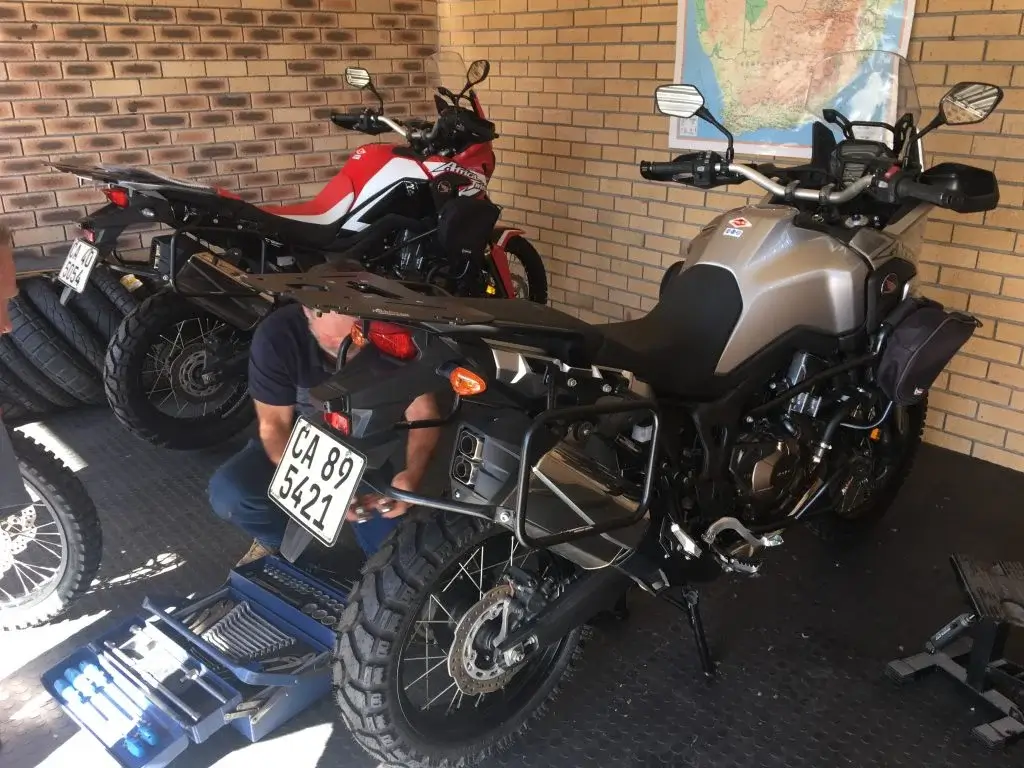 All too soon it was time to pack, and Rod Beck of Tactile in Cape Town kindly sponsored all with bags for the trip. With Jim and Andrew from Australia and Erik from the States arriving two days before we left, the last day was spent adjusting bikes to suit riders and checking that all border documentation was in order.