An even shorter day of 100km meant we arrived at Shametu River Lodge shortly after lunch, which turned out to be a master stroke. With this probably the pick of all the accommodation on the trip, we cooled off in the sparkling pool overlooking the river.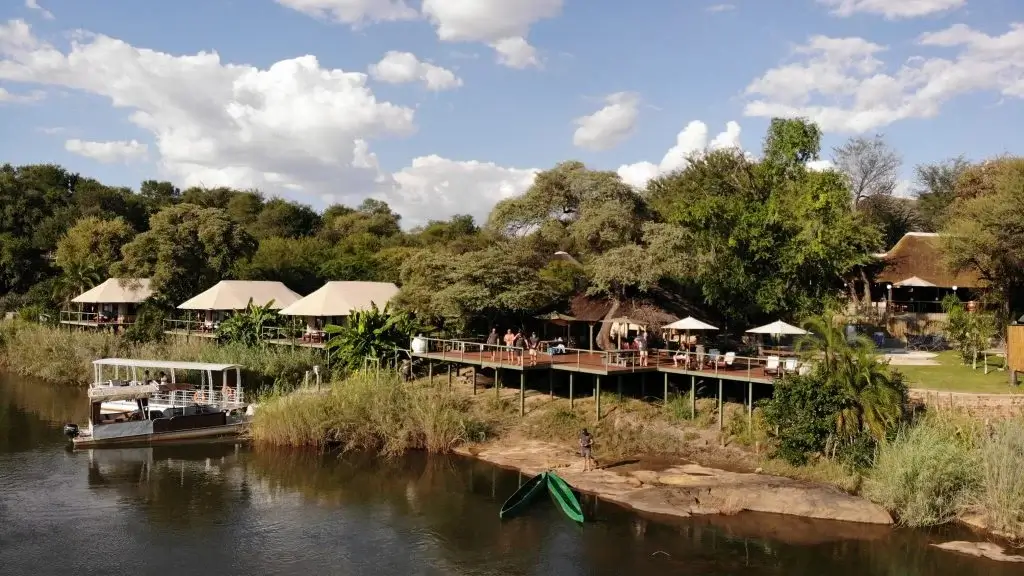 After chatting to the owner we organised a private sunset cruise up to the nearby waterfalls for our group.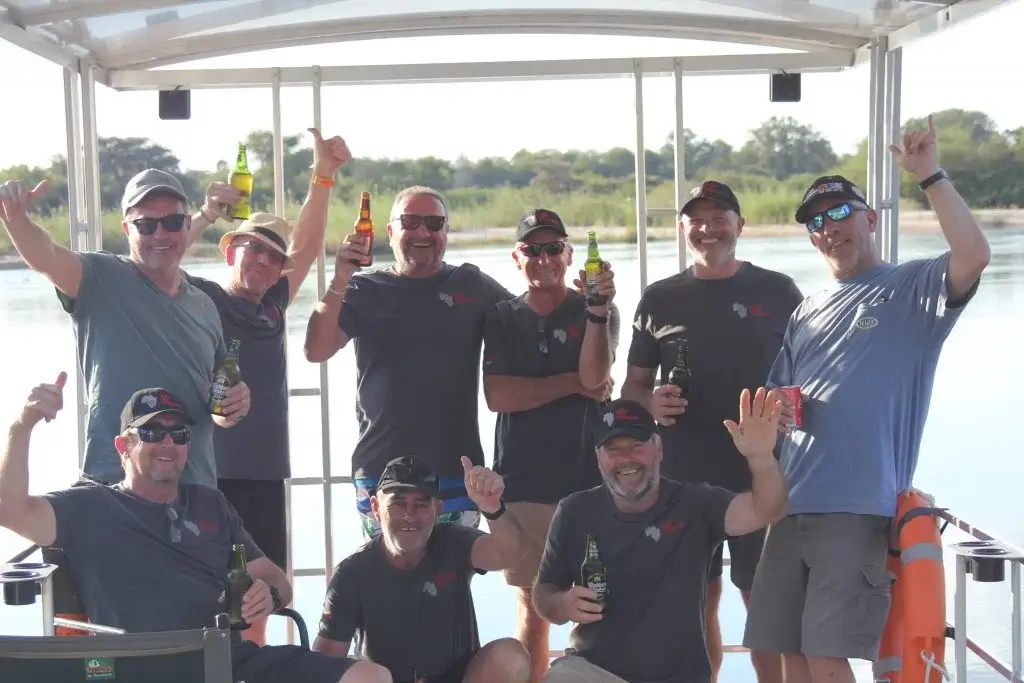 The guys wasted no time in cooling off in the rock pools below the falls. While the river has many hippos and crocodiles, they stay away from the shallow rock pools, although I must admit there were a couple of nervous glances over shoulders.