With only 385km planned for the day and the last 140km being tarred, we decided to take as many secondary roads as possible.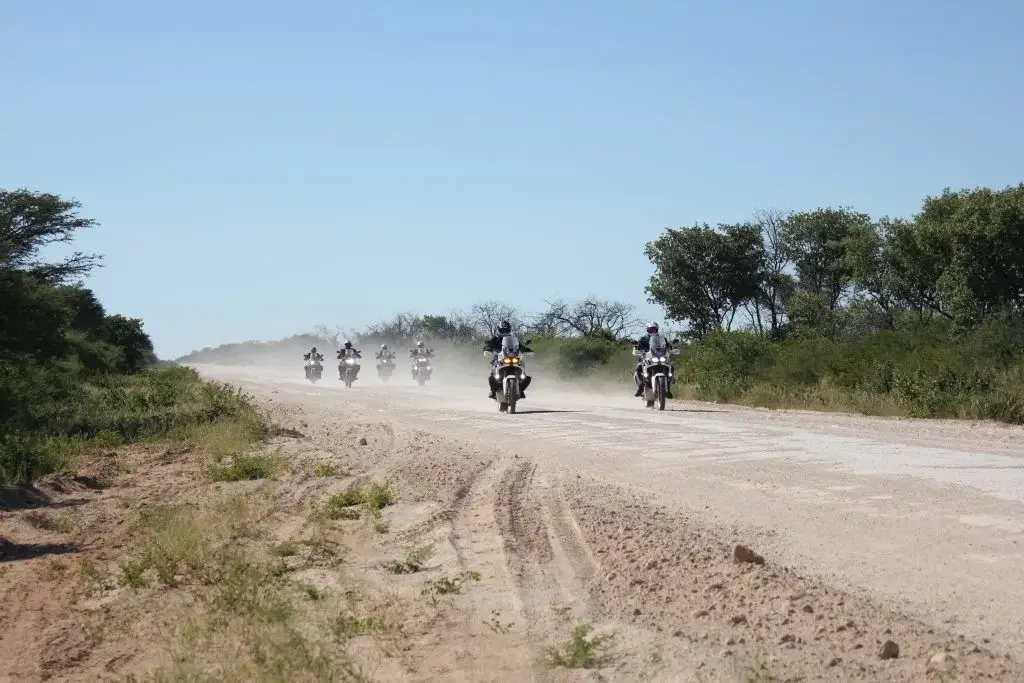 We twisted our way through some beautiful farming areas on some great roads, but ended up having to open and close gates every few kilometers. After gate #20 we stopped counting! With the first rider arriving at a gate opening it for the rest, we were able to move faster than the back-up vehicle. Motorcycles are not a common sight in this area, so whenever you stop you are suddenly surrounded by excited children who seem to come out of nowhere!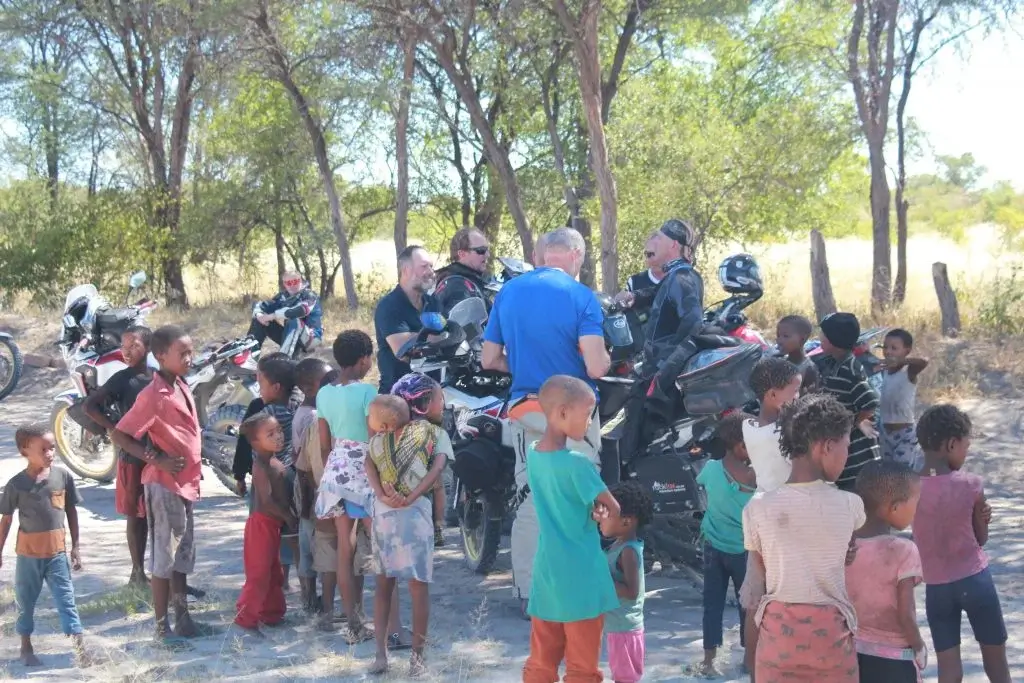 When we arrived at the last 140km of tarred road, we made a call to try and push through to Rundu without waiting for fuel from our vehicle. This was right on the limit of our fuel range, with one rider running out of fuel as he pulled into the filling station. A front wheel puncture just before Rundu was a bit annoying to fix in the 38 degree Celsius heat!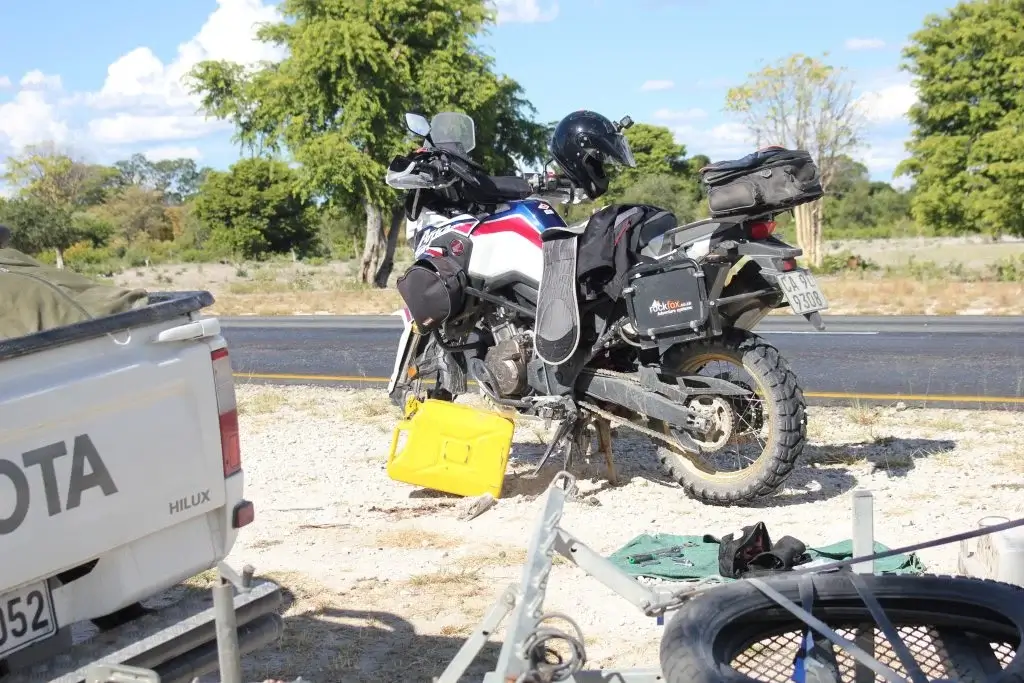 Our accommodation for the evening at Hakusembe River Lodge was a stunning location, and sitting on the deck watching an African sunset on the river with Gin and Tonics in hand was a fitting way to end another great day.