A reasonably long day at 482km, we traveled through the very remote area of Bushmanland to Tsumkwe. With no towns or fuel stops on this route, our back-up vehicle had stocked up with fuel and food at Gobabis. After making good progress in the morning we stopped on the side of the road after 300km and made a fire to braai (barbeque) some meat and fill the bikes with fuel.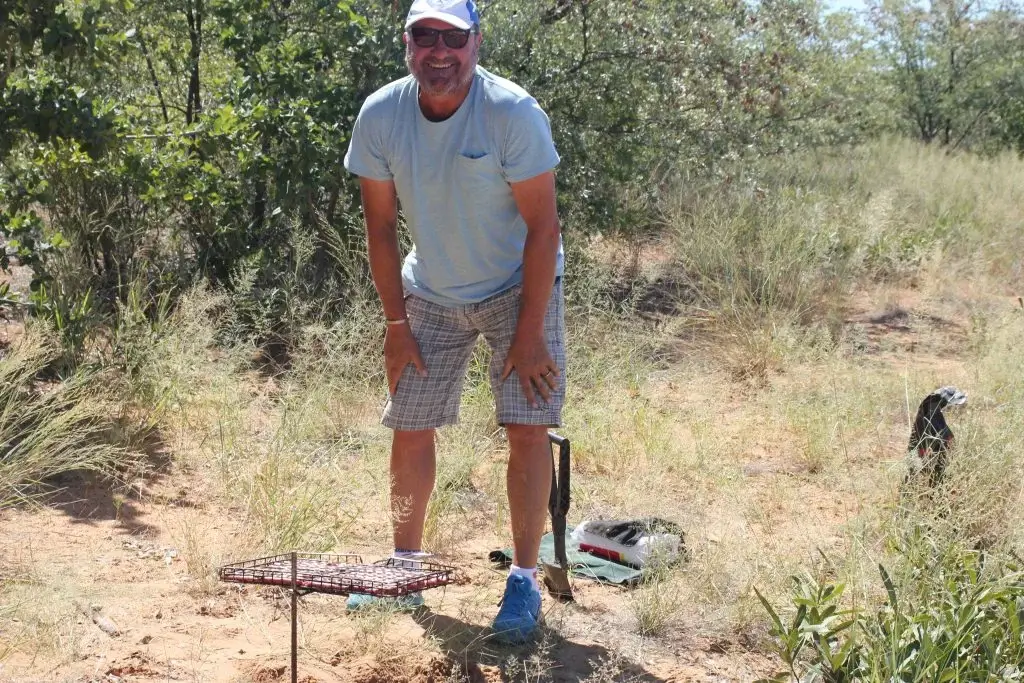 As an indication of how remote this area is, we only saw one other vehicle on our route the whole day.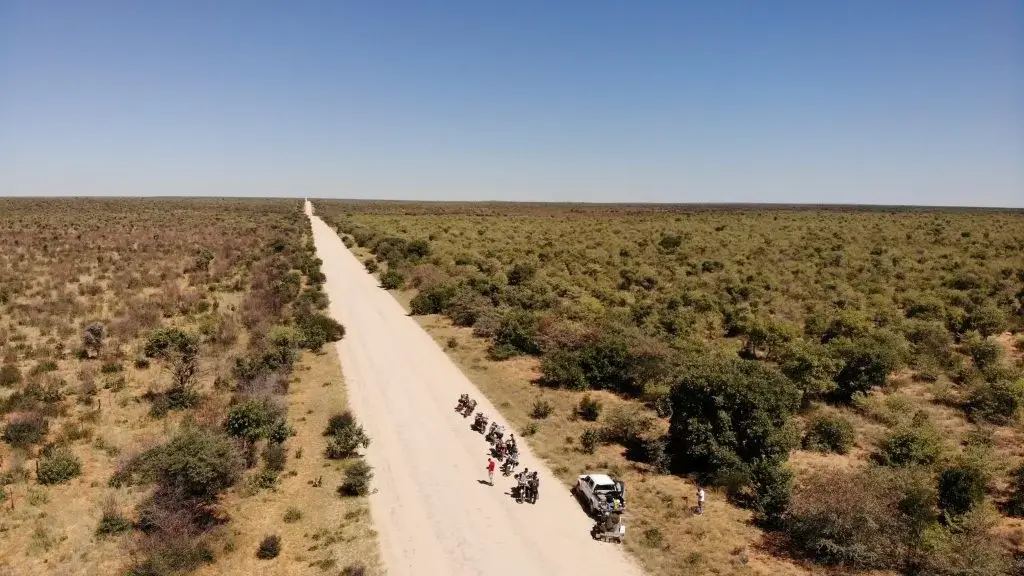 Temperatures also averaged 35 degrees Celsius, but the back-up vehicle's fridge kept us supplied with cool drinks and water, and we arrived at Tsumkwe with time to spare. When planning trips like this you always need to allow extra time for problems or delays that might occur, and if all goes well it simply means more time to relax when you arrive at your destination. One thing you try and avoid at all cost is riding at night in areas where there are lots of animals on the roads. Tsumkwe is one of the few places where Bushmen, the original inhabitants of Southern Africa can still be found, with efforts being made to preserve this ancient culture. These people are descendants of the Stone Age, and have been living here for more than 20 000 years.