This was a big day with 650km to cover to Gobabis, but again the roads were good and being early on in the trip we made good progress. The size of the group always affects the amount of mileage you can complete in a day, but after an early start we headed up the eastern side of Namibia to towards Gogabis over the rolling hills of the Kalahari. The firmly packed road crosses the red sand dunes, with spectacular scenery from the crest of each dune, but you have to be extremely cautious of oncoming traffic, as each crest is a blind rise.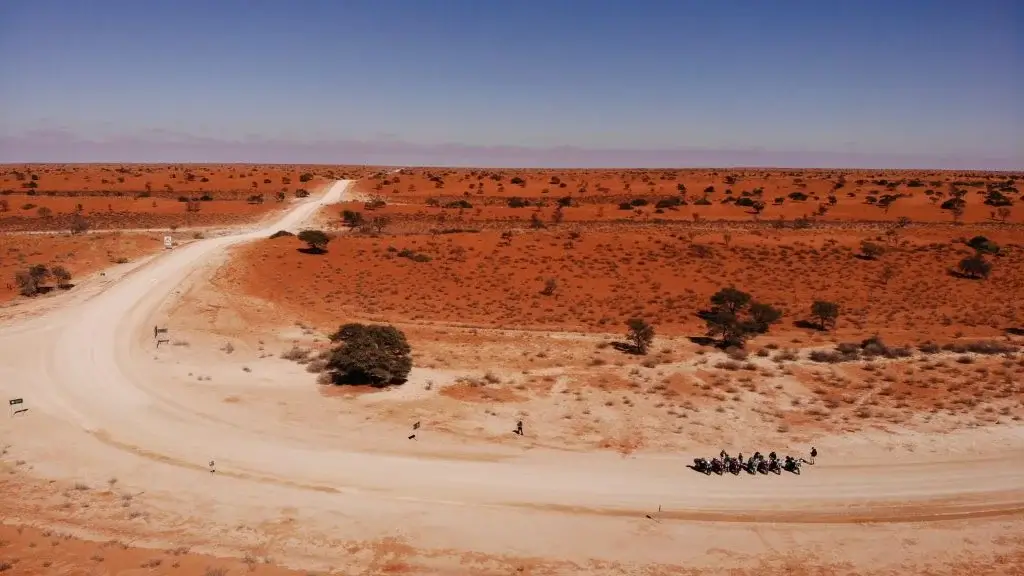 After a fuel and snacks stop in Gochas we headed down a secondary road which very quickly turned sandy. For more experienced riders these roads are fantastic, however some of the less experienced riders had their hands full, as fighting the sand can become tiring very quickly!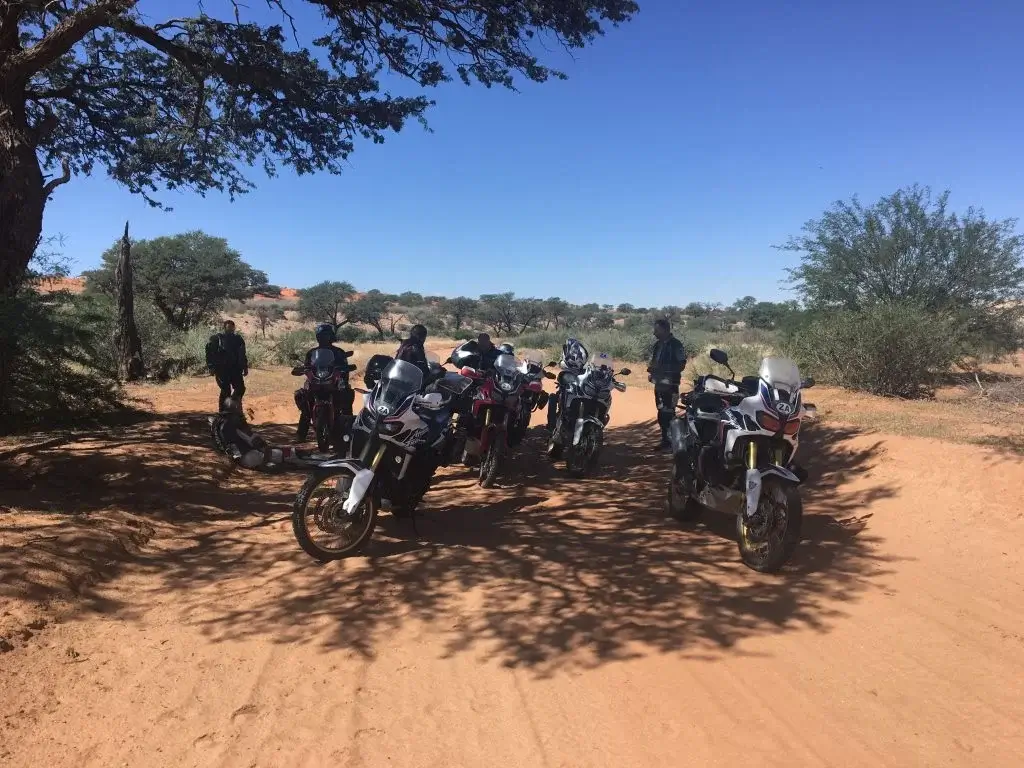 All safely through, we headed back towards the main roads only to discover road works in progress, with very thick sand and deep tyre tracks from construction vehicles over a 1km stretch. Having no defined track to follow, with some very deep tracks to cross, made this a challenging section, but resulted in plenty of stories once we all arrived safely at Gobabis.