An all tarred road day of 354km, but interesting scenery as we headed west towards Maun.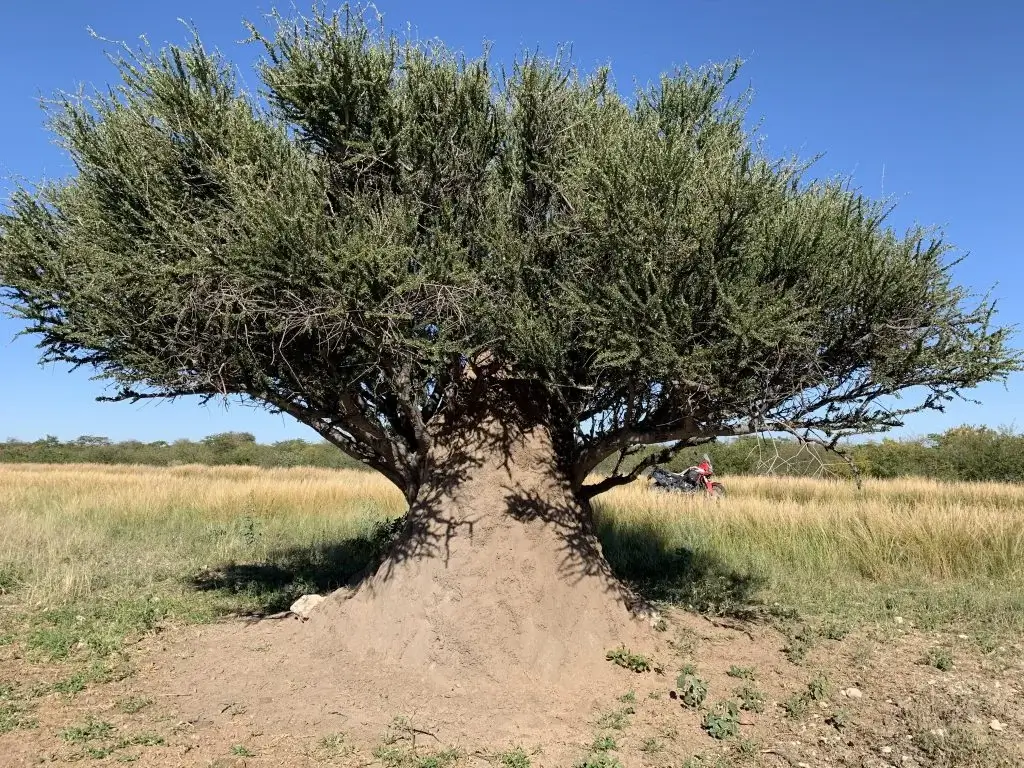 The roads twisted and turned and were not in great condition, and animals crossing the road made sure we paid attention. When we arrived at the only filling station on our route we were told that the tanks were empty, and we would have to wait for the tanker to arrive. Fortunately we still had fuel on the back-up vehicle, so after a quick lunch we shared it amongst the bikes, and hit the road again. The temperature averaged 35 degrees Celsius, and what was supposed to be an easy day in the saddle turned into quite a long day.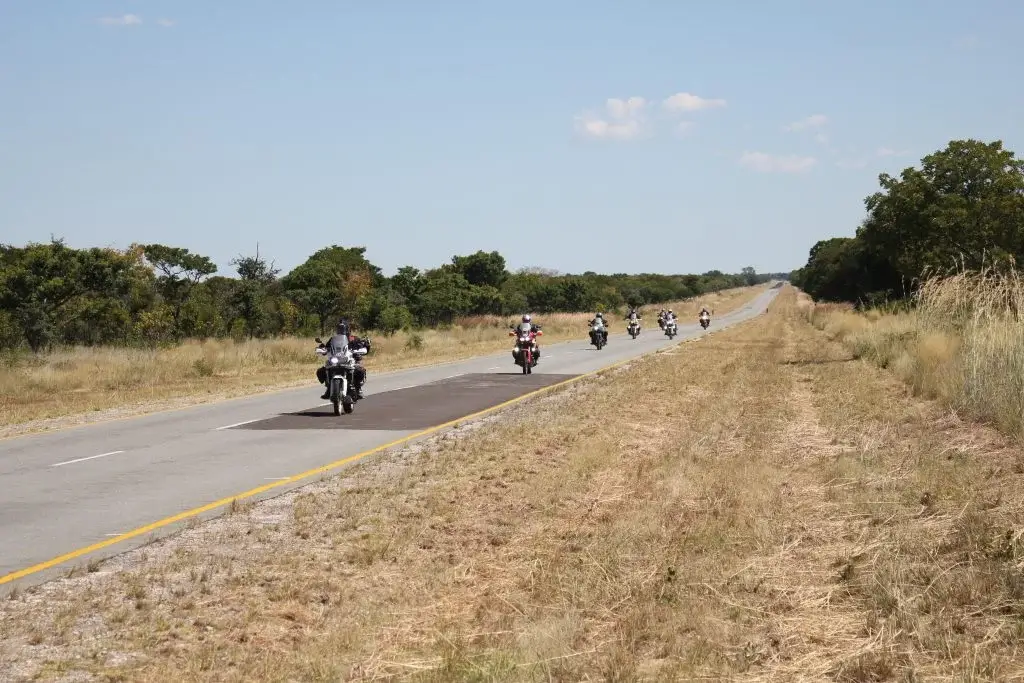 Being located very close to the Okavango Delta, Maun is one of the bigger towns in Botswana, and it was quite strange getting stuck in traffic after having spent the last two weeks in the wilderness.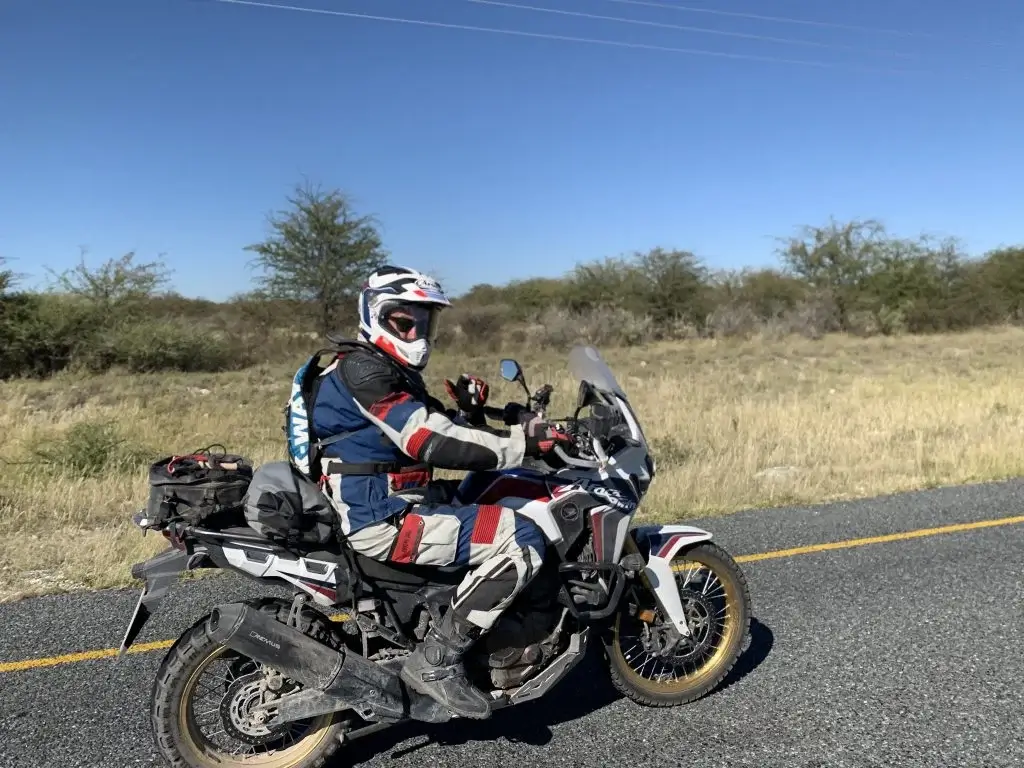 Some of our group had previously stayed in Maun, so they took us on a bit of a tour of the nightspots, which might have had something to do with the slightly "tired" looks the next day.