Only 172km to cover, but the dreaded border crossing lay ahead, so we didn't waste too much time in the morning. The roads to the border at Kazungula were in reasonable condition, however the 2km long row of trucks before you even get to the border is never a good sign. After making our way to the front of the queue we were bombarded by the usual group of locals wanting to "help", and offering foreign exchange at silly rates. An added delay at this border is that there is only one ferry across the river, but after approximately 2 hours we were all aboard the ferry and on our way to Botswana. Once we were cleared on the Botswana side we had a snack and filled the bikes with fuel, and headed south towards Pandamatenga. The tarred roads are in very good condition in Botswana, but with no fencing around the game parks, wild animals cross the roads regularly, and it was not long before we came across a herd of elephants.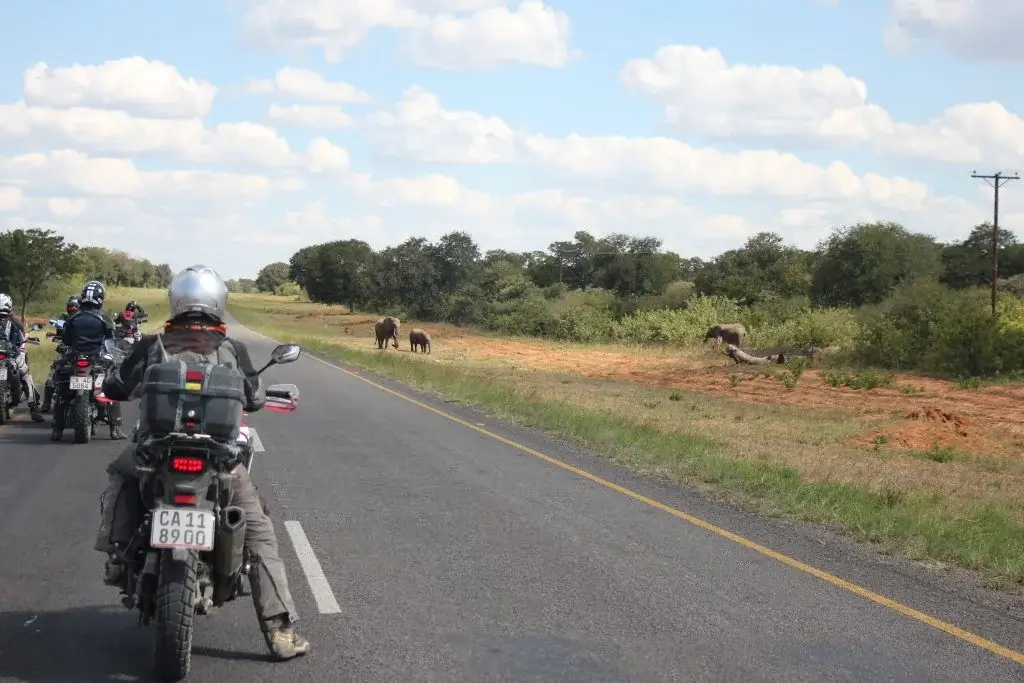 While these massive animals are quite intimidating and make you feel very exposed on a motorcycle, lions are the real concern if you have a puncture or break down. After passing a few zebra and giraffe we arrived at Panda Rest Camp, with the pool being the first stop for most of the guys.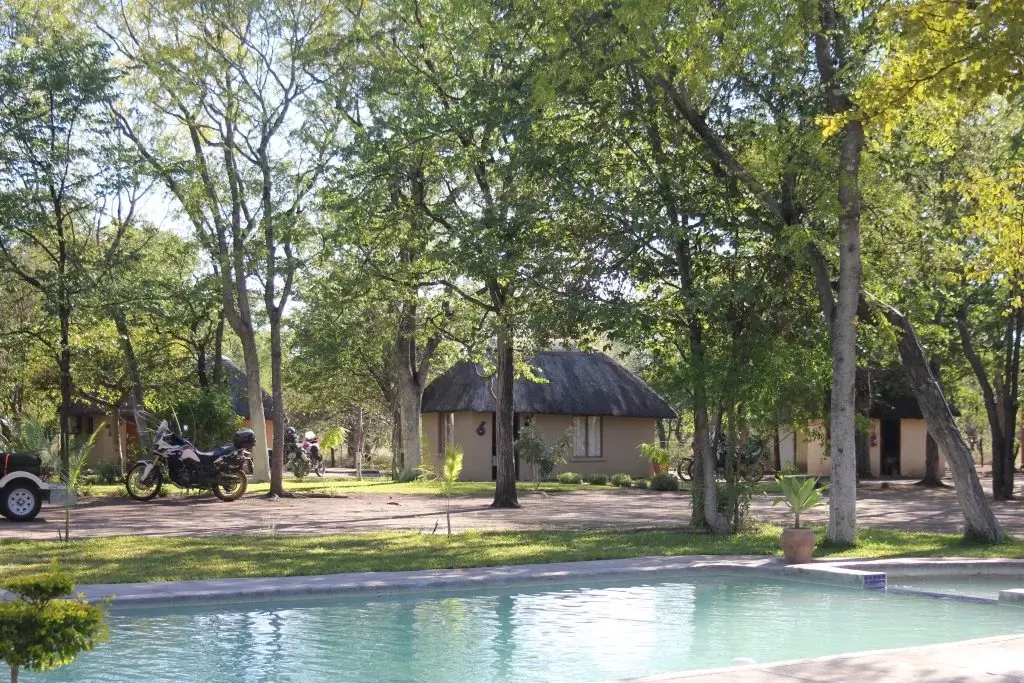 After a great meal, it was a reasonably early night for all.