With the back-up crew heading into town to source a spare wheel, the rest of us headed out to the Victoria Falls. I am not easily impressed with the usual tourist sightseeing destinations, but this was definitely worth the visit. The volume of water cascading over the falls is simply astounding, and the noise and spray generated is deafening.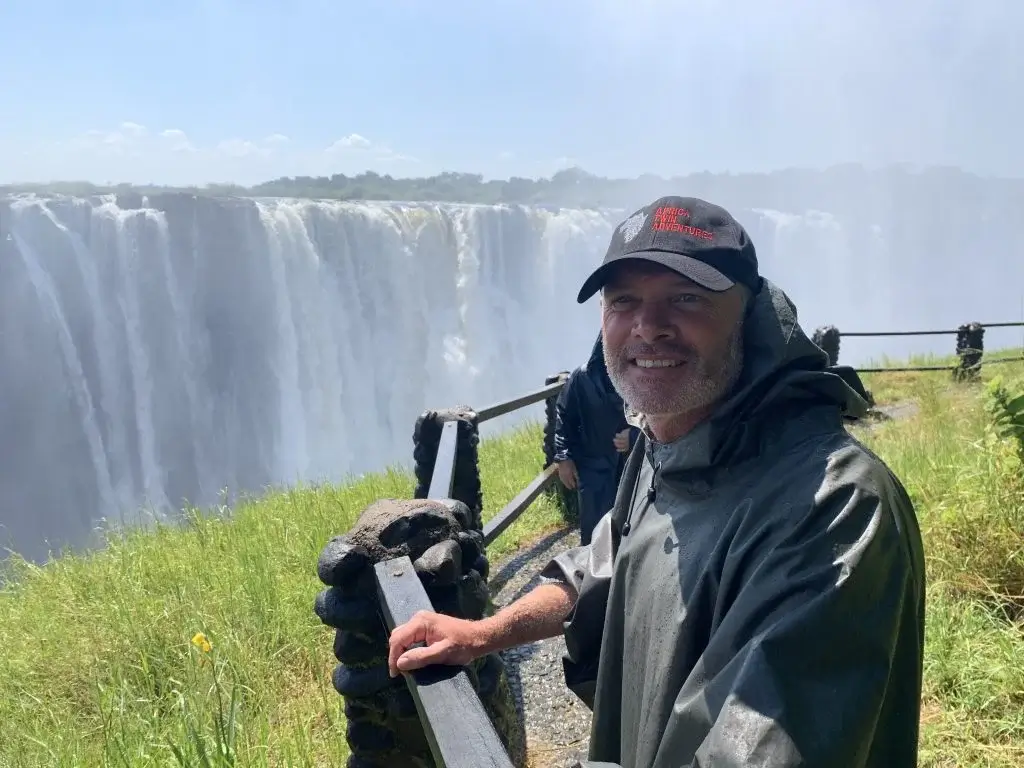 While we all hired ponchos to keep us dry on the paths and at the viewing points, there are some places where it is like a torrential downpour, and getting wet even with a raincoat is a given.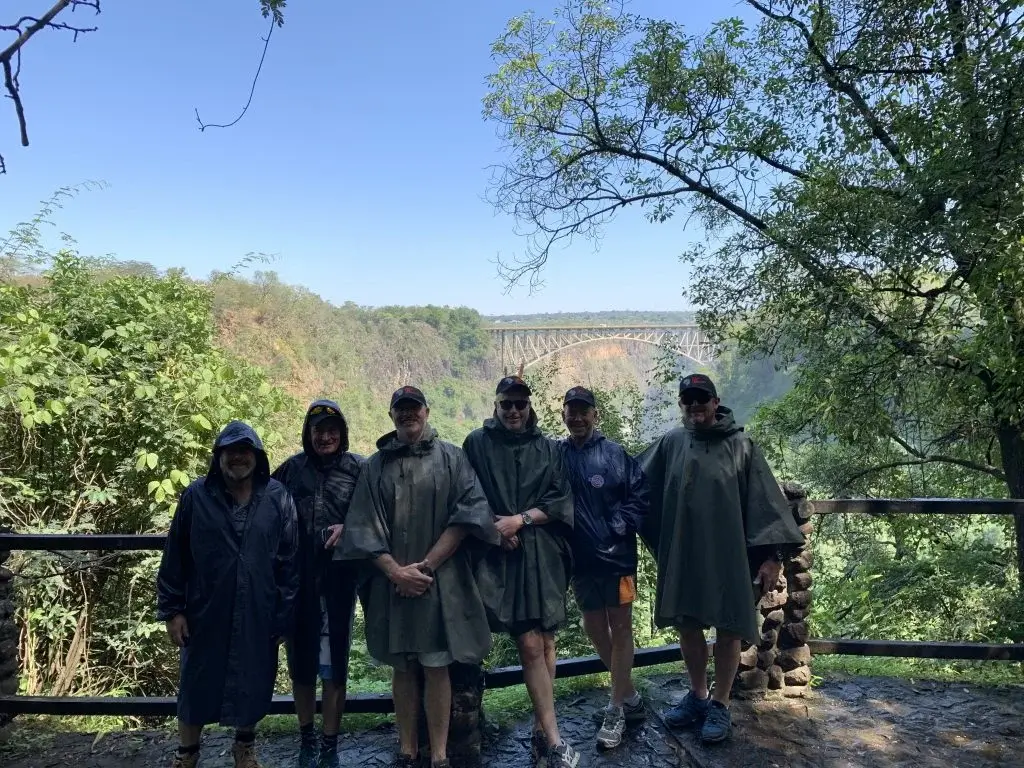 We made our way back to the lodge around lunchtime where some of the boys opted for massages, while others lounged around the pool until early afternoon, as we had a boat trip organised on the Zambezi River later.
We first did a tour of the river just above the falls in a jet boat, before stopping at a deserted island for snacks and drinks.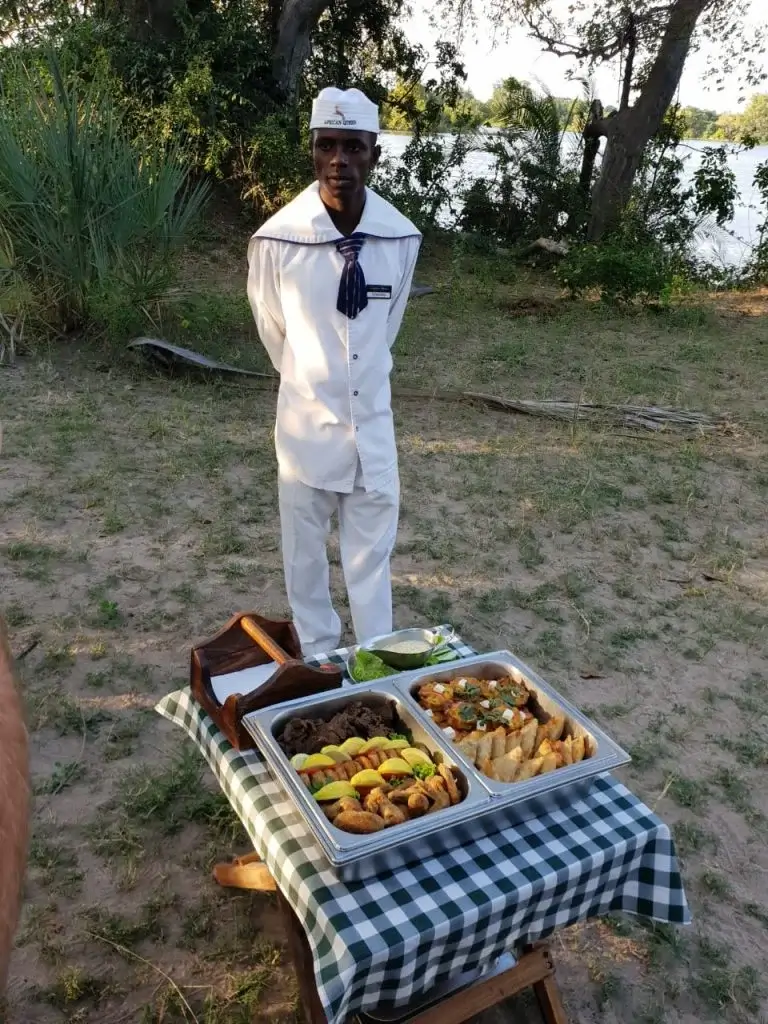 From there our bout took us up river to join the African Queen for sunset drinks and watch the sunset over the river. One of our tour group happened to know the owner of the boat, and we were spoiled with a private bar and dinner in the captain's cabin!