After all the waiting and planning the day had finally arrived!
With great autumn weather we made our way north towards Namibia. The intention with this trip was always to cover as much ground as possible on the first few days to spend more time in the northern Caprivi Strip of Namibia as well as Zambia and Botswana. As we headed north on the tarred roads away from Cape Town, the vegetation gradually got drier, and after 300km we stopped for a welcomed lunch break at Van Rhynsdorp.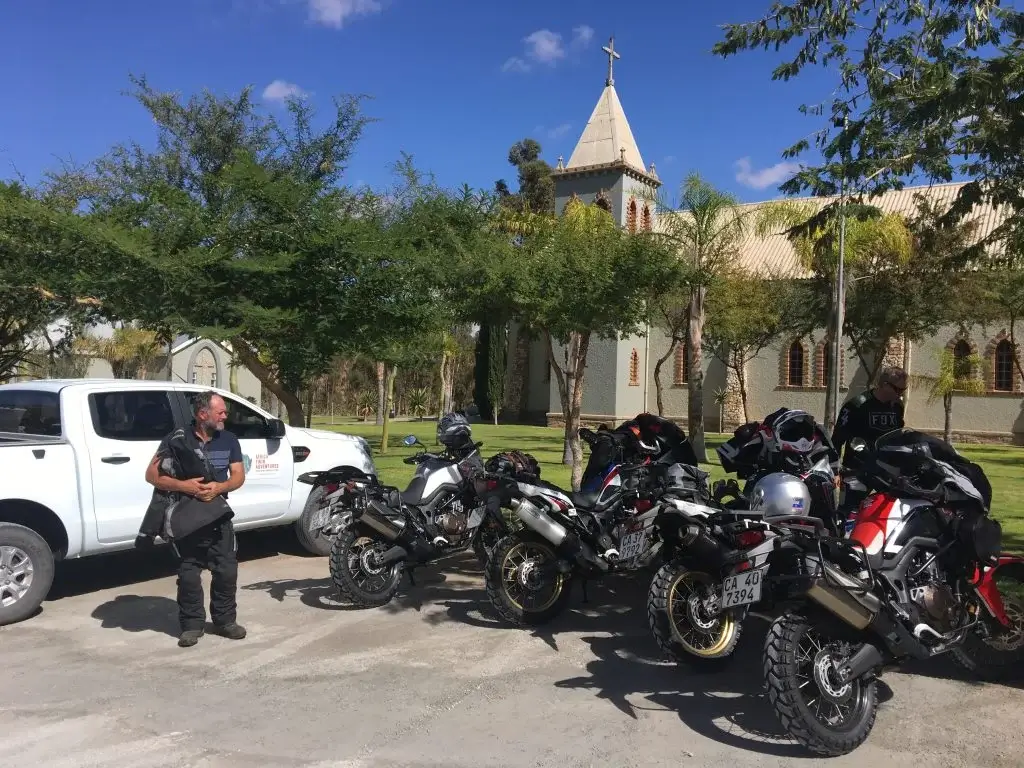 After lunch an easy 150km later we arrived at our first overnight stop just outside Springbok, and were treated to a traditional South African braai (barbecue) and a few ice cold beers.